Fashion
Merchandising
From conception and development through communication and selling merchandise, our Fashion Merchandising degree prepares anyone for a variety of careers in fashion. As part of LIM College's largest department, you learn to hone your interests and talents so you're prepared with knowledge and skills for a successful fashion career.
HOW TO APPLY
Bachelor's
Degrees
Four-year degree programs
The BBA program at LIM College provides a foundation of core courses in liberal arts and business. This degree serves as the perfect gateway to graduate studies. 
The BPS program at LIM College provides a focused approach to preparing you for a career in fashion with many professional courses.
Fashion Merchandising Program Disclosure (Bachelor's Degree)
Associate's
Degrees
Two-year degree programs
The AAS program at LIM College provides you with the necessary foundation to continue on to a Bachelor's degree. 
The AOS program at LIM College is an intensive academic program that prepares you to jump into your career immediately. 
Fashion Merchandising Program Disclosure (Associate's Degree)
REAL WORLD
EXPERIENCE
During the Fashion Merchandising program at LIM College, you'll explore the fashion industry at the ground level from fashion shoots and professional fashion forecasting seminars to visiting showrooms, meeting designers, shopping trends and more. With a Fashion Merchandising degree, you can start your career in retail management, product development, fashion buying, and many more options.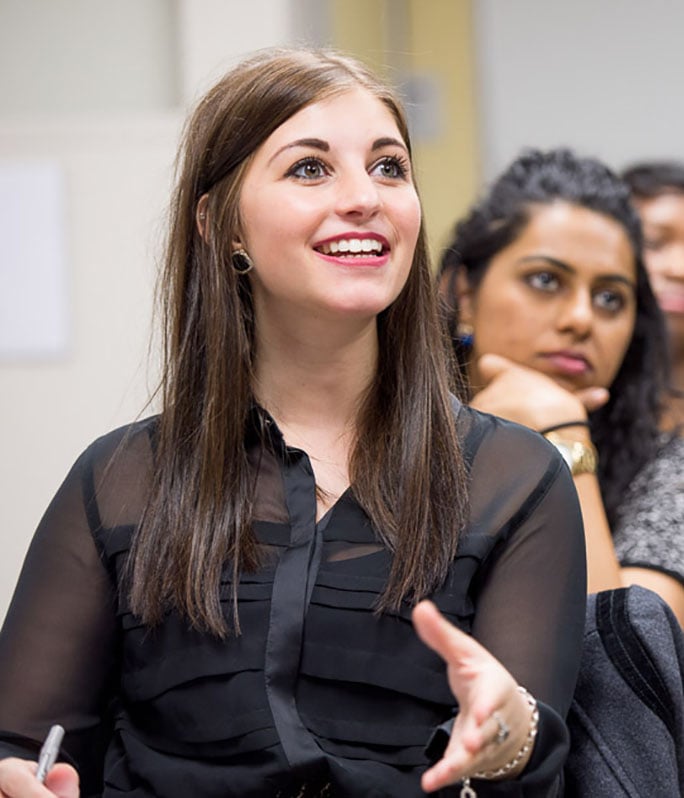 FACULTY
The Fashion Merchandising Department's full-time and adjunct faculty members bring a wealth of experience to the classroom. Made up of professors with a background in Fashion Merchandising and current fashion professionals, they each bring real life, industry knowledge for a unique learning experience. Our faculty are drawn from corporate offices, fashion publishing, product development, buying and retail management, fashion show production and fragrance manufacturing to teach you about your chosen field.