Marketing
In LIM College's Marketing program, you learn first-hand how to understand consumers and meet their demands. This brand-focused and internationally-oriented program provides you with knowledge and skills to be successful in the most global and dynamic industry—the fashion industry.
Bachelor's 
Degree
Four-Year Degree Program
Through courses in Advertising, Brand Management, Public Relations, Direct Marketing and more, you learn the process to understand consumers, identify their desires and develop solutions to meet their demands. You will graduate with a Marketing degree fit for success in highly competitive, fashion-driven industries.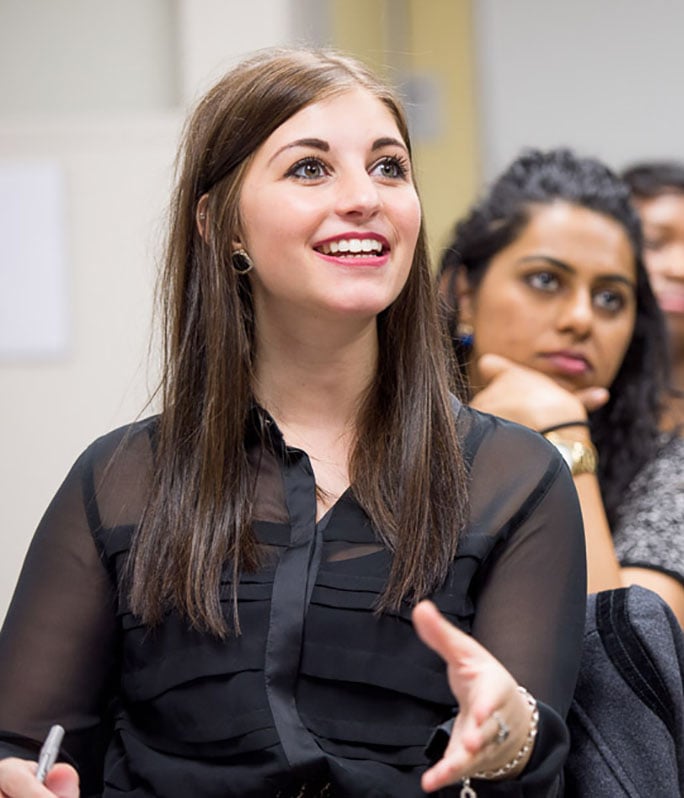 Real World
Experience
As a graduate with a BBA in Marketing from LIM College, you're prepared to work in fields such as Public Relations, Brand Management, Events Management, Sales, eCommerce and more. No matter what industry you choose, marketing is a core function of any business. LIM College alumni go on to work as Brand Managers, Market Researchers, Direct Marketers—to name a few.
FACULTY
As part of the Marketing, Management & Finance Department, you learn from faculty members who bring years of experience and consulting to the department. Each faculty member maintains expertise in his or her discipline through research, professional activities and service to LIM College and its community. While most professors have backgrounds in fashion or fashion-related business, all members of the department have degrees and work experience directly related to the courses they teach.
Faculty Directory