Undergraduate
Career
Management
Undergraduate Post-Graduation Employment Rate
94% of LIM College's Class of 2019 who sought employment after graduation secured positions throughout the fashion and related industries.
Source: LIM College Career Outcomes survey (Feb. 2020), communication with graduates via email and phone, and LIM College research on professional networking sites. Survey knowledge rate was 98%, representing 297 graduates.
THE EMPLOYMENT RATE IS DETERMINED BY DIVIDING THE NUMBER OF GRADUATES WHO REPORTED BEING EMPLOYED OR WHO LIM COLLEGE WAS ABLE TO DETERMINE WERE EMPLOYED INTO THE NUMBER OF GRADUATES WHO PARTICIPATED IN THE POST-GRADUATION EMPLOYMENT SURVEY. REFER TO OUR COLLECTION DISSEMINATION OF CAREER OUTCOMES DATA FOR MORE INFORMATION.
Career and Internship Services Overview
Our team will help you prepare for your dream career.
Whether it's interview prep, resume and cover letter writing assistance, or reviewing job openings, the Office of Career & Internship Services has got you covered with close personal assistance -- right from your first day at LIM.
Bachelor's degree students complete 13 credits of experiential education, consisting of:
Internship Prep: Designing Your Career (2 credits)
Identify your talents and strengths. Connect your major to a career. Learn how to land internships and start building your personal brand.
Internship 1 (2 credits)
Test out your intended career with a professional-level work experience. Apply what you're learning in class in the real world and build professional relationships as you refine your career goals.
Internship 2 (2 credits)
Explore a different career area or dive deeper into your chosen specialty by taking on more significant projects -- or even managerial responsibilities.
Senior Co-op Prep: Launching Your Career (1 credit)
Create more detailed career plans and use your job search skills to identify opportunities for your full-semester Senior Co-op internship -- as well as positions you want to pursue after graduation.
Senior Co-op (6 credits)
Your final internship experience is an "entry-level equivalent" workplace opportunity. Over the semester, you'll get a minimum of 380 hours of higher-level experience in your chosen career field. Our employer partners often use Senior Co-op to "try out" candidates for full-time career positions.
For more information about Career and Internship Services, contact careers@limcollege.edu. 
Students Find Exciting Internships
Mina speaks about the annual LIM networking dinner that led to an internship at Tommy Hilfiger!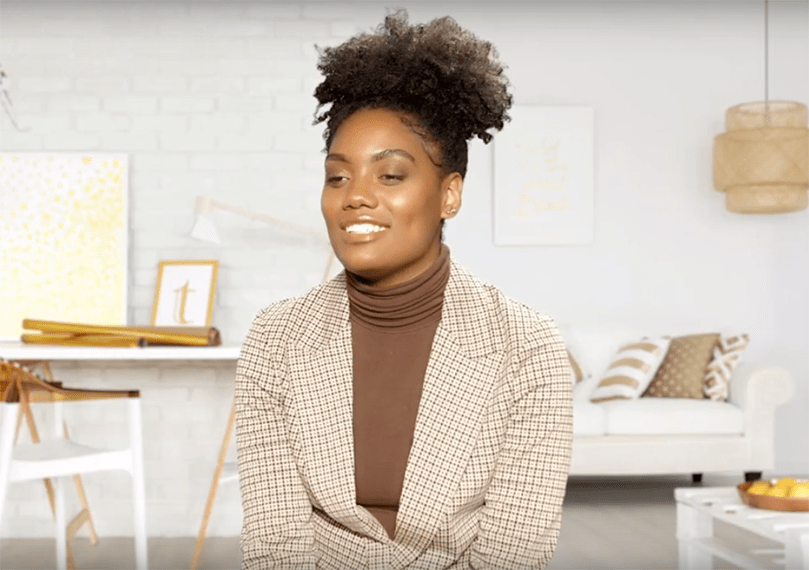 Where do LIM College graduates work and what do they do?
Members of our undergraduate Class of 2018 work for over 200 companies — doing everything from marketing, buying, e-commerce, product development, social media, sales and retail management, to event planning, human resources, administration, and public relations. Nearly 2/3 of the 2018 graduates are making their mark at apparel, accessories and footwear companies. Others have branched out into beauty and cosmetics, entertainment, advertising, and travel/hospitality. Here are just some of the places and positions in which LIM grads begin their post-college professional life.
Vogue: Accessories Assistant
Tommy Hilfiger USA: Assistant Buyer
The Estee Lauder Companies: Product Development Coordinator
Macy's: Visual Merchandiser
Viacom: Marketing Coordinator
Stuart Weitzman: Assistant Planner, International Stores
Michael Kors: Public Relations Assistant
The Real Real: Copywriter
DevaCurl: Influencer Community Coordinator
HGTV Magazine: Editorial Assistant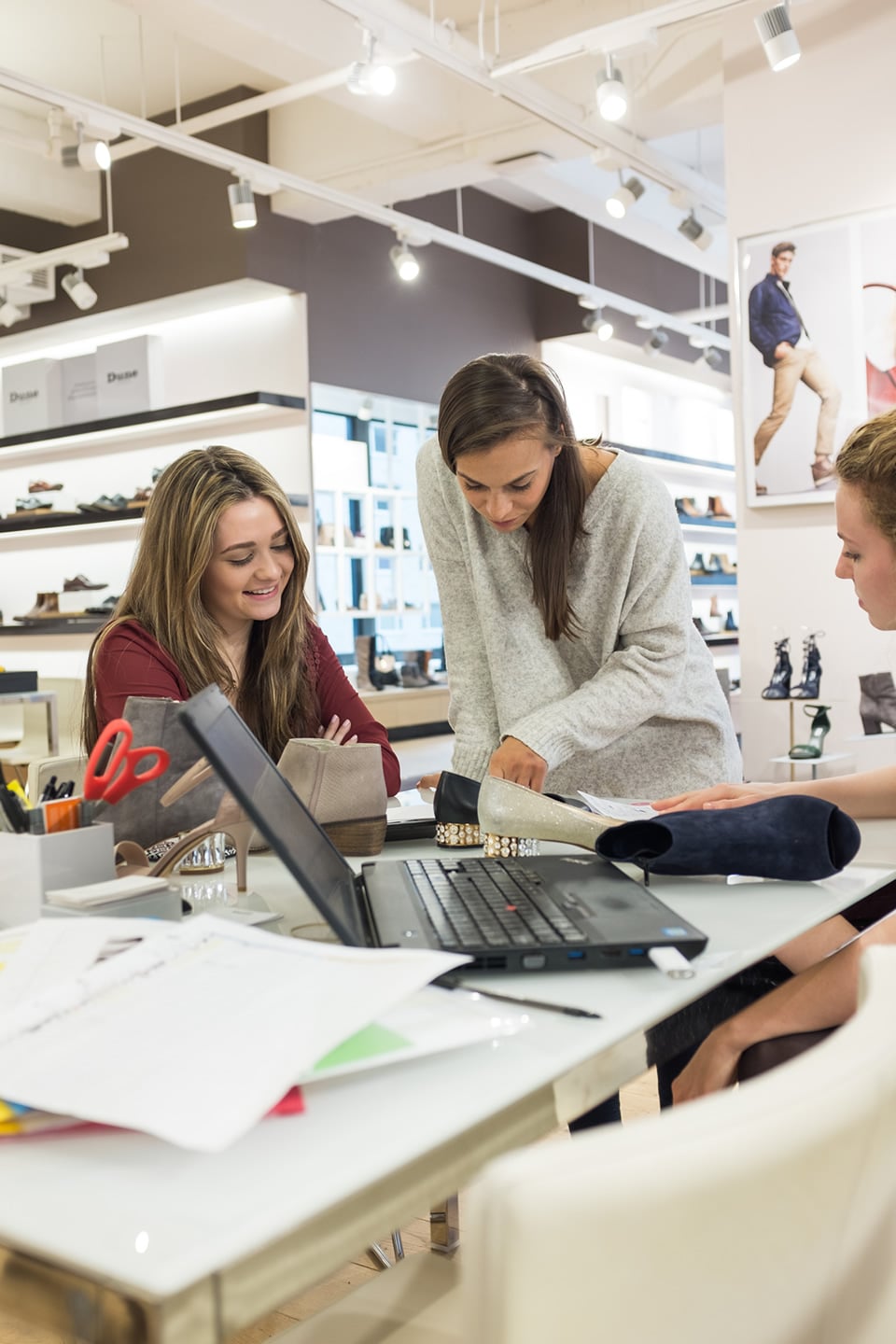 Pursue Your Dream Job
At the LIM College Career Fair, an LIM alum talks about the attitude and approach that will help you find your ideal position in the fashion industry.