Alternating columns:
Learning From Professionals
LIM's professors are fashion professionals who bring their extensive industry experience into the classroom. Hear one of our students explain why is so important.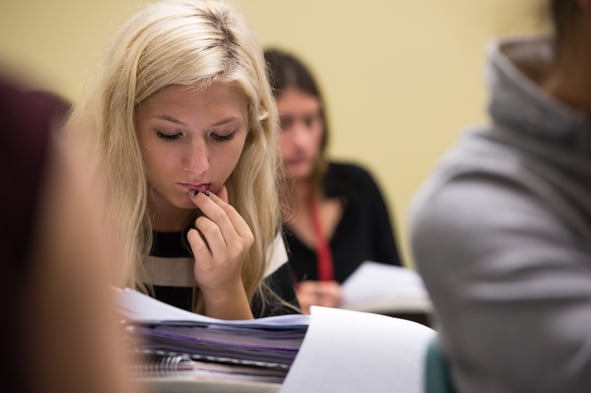 Double Single Column:
Faculty News
CHAIR OF VISUAL STUDIES EXHIBITS WORK AT FRANK LLOYD WRIGHT'S TALIESIN
A solo exhibition of photos taken by Professor Laurel Lueders was on display at the Wisconsin estate of Frank Lloyd Wright throughout the month of May.
Faculty News
LIM FACULTY MEMBER PUBLISHES THIRD NOVEL
Arts & Sciences Professor Andrew Cotto takes readers on an Italian adventure in his third novel, Cucina Tipica: An Italian Adventure, published by Black Rose Writing in October.