Fashion Marketing
Master's (MPS)
Further your career in fashion with a Master of Professional Studies (MPS) in Fashion Marketing. Unlike any other graduate program, the MPS degree in Fashion Marketing from LIM College focuses on hands-on experience as well as theoretical knowledge of fashion. Learn how to predict the next big trends, build and maintain large brands, and keep customers engaged.
On-Campus
Program
No one wants to be a "best kept secret" in fashion. Through courses in Strategic Consumer Insights in Fashion, Global Marketing, and Luxury Brand Management, you'll learn to build strong brands, discover world-wide trends, and influence your ever-savvier (and digitally connected) customers. Our MPS degree in Fashion Marketing brings together a strong foundation in theory with practical real-world experience. You'll not only learn the latest trends in marketing and business—you'll put those skills to work.
Online
Program
Our Fashion Marketing online program complements life's demands by allowing you fulfill personal and professional goals wherever you are. With our dynamic, online MPS curriculum that blends the same practical and theoretical knowledge and is taught by faculty and industry professionals, it's as if you're on campus. 
Market Your Brand
Urvi (MPS '18) credits her LIM coursework with helping her successfully market her style blog and her popular Instagram account.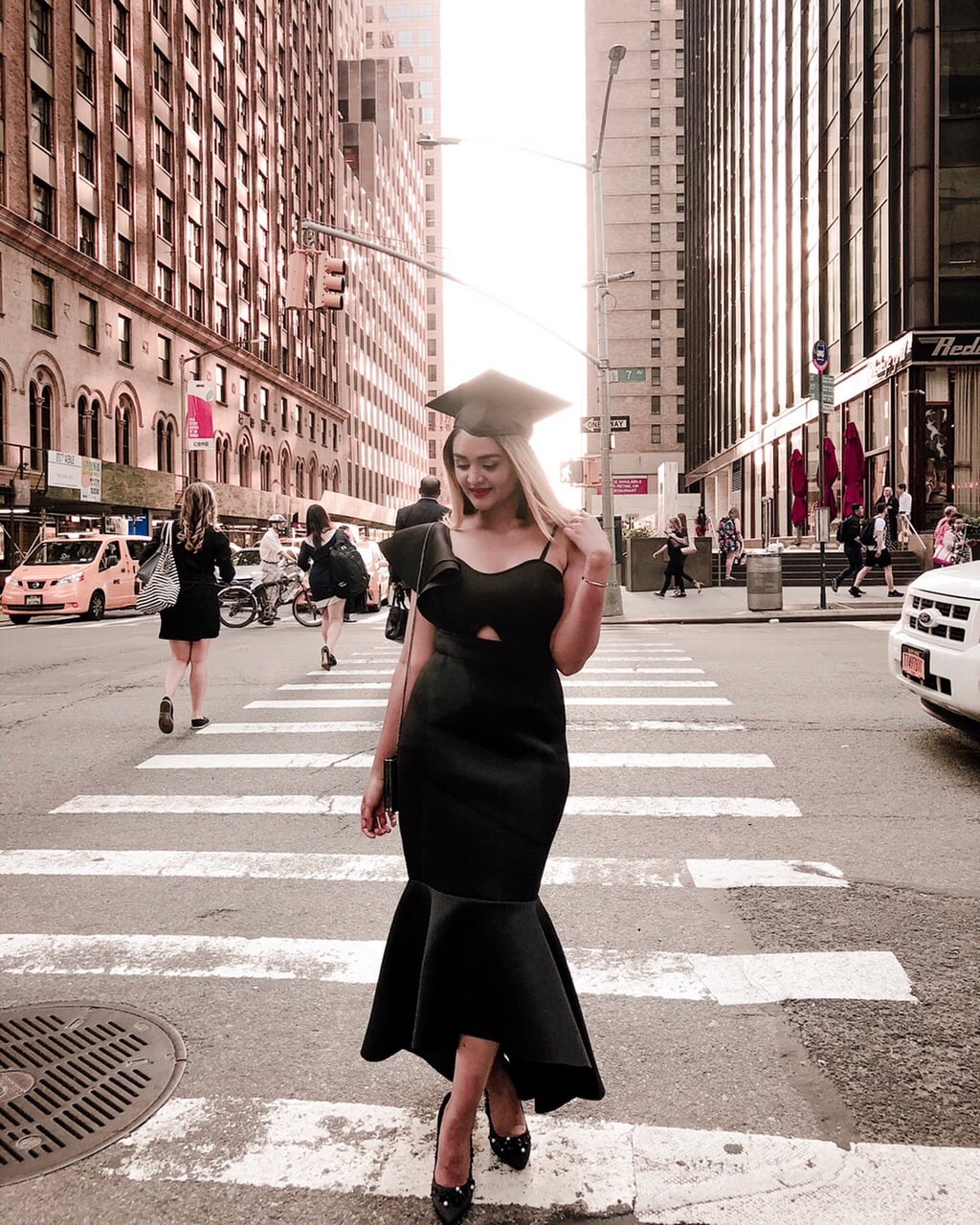 REAL WORLD
EXPERIENCE
LIM College is focused on your advancement while enrolled and post-graduation. Your experience at LIM College is filled with academic enrichment, industry engagement and career exploration opportunities.
A possible career progression with a Master of Professional Studies (MPS) in Fashion Marketing:
Loyalty Associate
CRM Manager
Creative Manager
Marketing Director
Executive Vice President
FACULTY
LIM College's faculty members know of what they speak. They bring a wealth of professional experience and academic achievements to the classroom. Many of our professors hold or have held high-level positions in the fashion industry. Bringing vast knowledge, experience and connections, these experienced practitioners are well equipped to guide our students through the complexities of the fashion business.