Master's in
Fashion Merchandising
& Retail Management
(MPS)
With a Master of Professional Studies (MPS) from LIM College, you gain a competitive advantage in today's retail, apparel, and merchandising markets. An MPS degree in Fashion Merchandising & Retail Management from LIM College means you will learn the ins and outs of fashion sales and get a hands-on experience that will prepare you for a successful career in fashion.
On-Campus
Program
Innovation. Leadership. Vision. Understand and conduct business across the entire breadth of our industry. Redefine the ways fashion is created, marketed, sold, and bought. Whether your future lies in retail, planning, allocation, or merchandising, our MPS degree in Fashion Merchandising and Retail Management will set you up for success and connect you to the very lifeblood of the fashion industry.
Online
Program
Whether you have a demanding career or prefer to learn virtually, our online program for Fashion Merchandising & Management lets you fulfill personal and professional goals whenever you're ready to learn. The dynamic, online MPS curriculum blends the same practical and theoretical knowledge and is taught by faculty and industry professionals as if you're on campus.
REAL WORLD
EXPERIENCE
LIM College is focused on your advancement while enrolled and post-graduation. Your experience at LIM College is filled with academic enrichment, industry engagement and career exploration opportunities.
A possible career progression with a Master of Professional Studies (MPS) in Fashion Merchandising & Retail Management:
Assistant
Buyer
District Merchandising Manager
General Merchandising Manager
Executive Vice President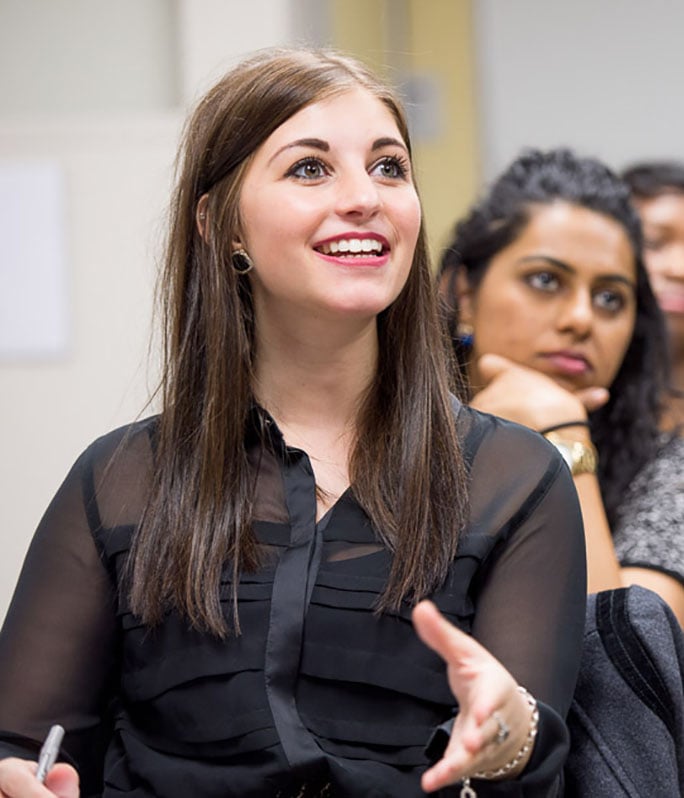 FACULTY
LIM College's faculty members know of what they speak. They bring a wealth of professional experience and academic achievements to the classroom. Many of our professors hold or have held high-level positions in the fashion industry. Bringing vast knowledge, experience and connections, these experienced practitioners are well equipped to guide our students through the complexities of the fashion business.