INFO FOR 
INDUSTRY
& EMPLOYERS
LIM College combines academic rigor and practical experience, making our students and graduates excellent prospects in any area of the fashion industry. Tap into our greatest resource by hiring an LIM College student or graduate. Our dedicated young men and women are studying the fashion industry from a variety of perspectives while learning to think critically and communicate effectively. With your support, they will make valuable contributions to the fashion industry's future growth and success.
What LIM Students Bring to a Company
At LIM's Career Fair, fashion industry recruiters discuss the College's reputation and explain why they seek to work with LIM students and graduates.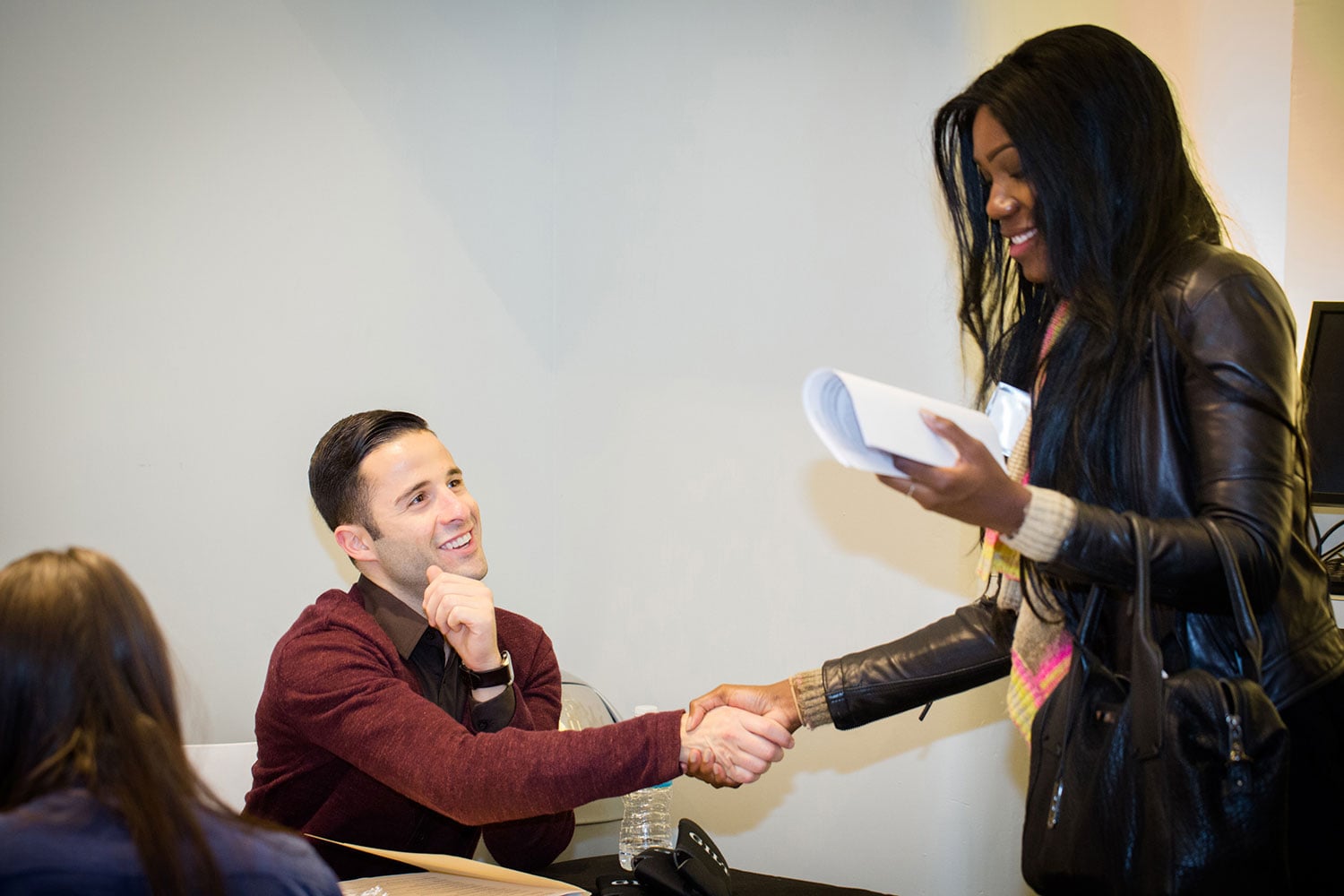 FIND YOUR
NEXT CANDIDATE
We work directly with companies nationwide to assist students and graduates in finding fashion internships and full-time positions. LIM College has been educating highly-motivated fashion professionals since 1939. Our specialized curriculum and required internships make our students uniquely prepared for careers in the business of fashion.
WHO HIRES 
OUR STUDENTS
Saks Fifth Avenue
Bloomingdale's
Urban Outfitters
Calvin Klein
Michael Kors
Gucci
Macy's
New York & Company
Tommy Hilfiger
EXPERIENTIAL EDUCATION
LIM College's education is built upon real-world experience. Students begin learning about the inner workings of the fashion business from day one so they graduate as confident, experienced professionals. We partner with more than 550 fashion-related companies to give students opportunities to intern, volunteer and work in fashion.
CHALLENGING COURSEWORK
Our expert faculty teach students to think critically, solve problems and communicate effectively in a diverse workplace. LIM College students build a broad knowledge base in business, fashion and the liberal arts to take on any challenge with confidence and skill.
STUDENT EXPERIENCE
LIM College graduates bring passion, global awareness, leadership skills and deep knowledge about the business of fashion to your workplace.  Students gain experience beginning in their first semester and throughout their education at LIM College.
NOTABLE ALUMNI
Our alumni go on to work at top companies throughout the fashion industry. They hone the skills acquired at LIM College to build a lasting and successful career as visual merchandisers, product managers, event managers and so many more.
TAP INTO OUR
GREATEST RESOURCE
With your support, our students can apply the skills they acquire at LIM College to make important contributions to fashion businesses. Give students a valuable perspective on the business of fashion through mentoring, field trips and guest speaking. Post your internships and job openings on our online job board.
Contact us for more information
LIM College
Office of Career and Internship Services
216 East 45th St., 8th Floor
New York, NY 10022
(212) 752-1530 ext. 329
careers@limcollege.edu