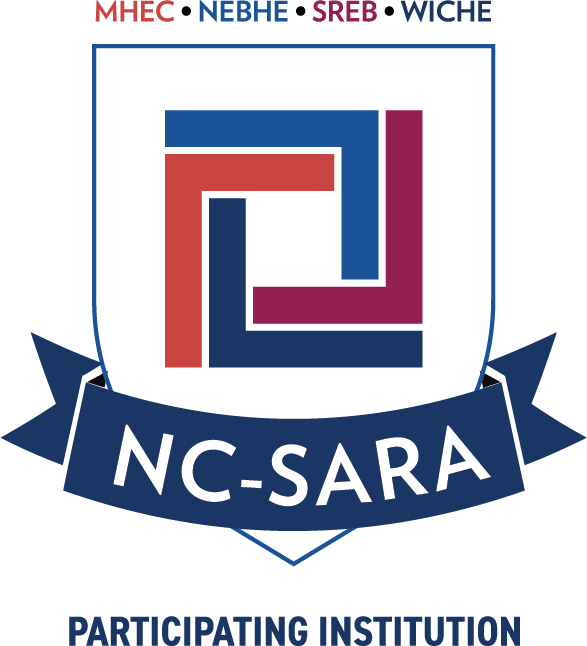 Online Programs:  State Authorization and Consumer Protection Information
LIM College has been approved to participate in the National Council for State Authorization Reciprocity Agreements (NC-SARA). LIM College is also authorized by the New York State Education Department to participate in and offer online education programs under this State Authorization Reciprocity Agreement (SARA). Colleges and universities that are SARA members may provide online education to residents of SARA member states and territories.  This includes 49 states (every state except California), the District of Columbia, Puerto Rico, and the U.S. Virgin Islands. 
LIM College's institutional accrediting body, the Middle States Commission on Higher Education (MSCHE), has also approved our degree programs to be offered in a distance education format.  Additional information about MSCHE and LIM's accreditation status is available at:  https://www.limcollege.edu/consumer-info/accreditation-information.
LIM College's participation in the National Council of State Authorization Reciprocity Agreements (NC-SARA) provides online distance education students with consumer protections provisions that are part of SARA's terms and conditions.  An overview of the NC-SARA student complaint process can be found at:  https://www.nc-sara.org/student-complaints.  For additional information about NC-SARA and the State Authorization Reciprocity Agreements (SARA), visit https://nc-sara.org/.
Online Student Complaint Process
Students enrolled in online LIM College programs must first direct their complaint to LIM College for review, investigation and resolution. Many common complaints or concerns can be addressed through the College's Student Appeals and Grievances procedures.  Additionally, documented complaints of heightened significance can be addressed through LIM's Student Formal Complaint Process.  Both of these LIM College complaint processes are available on the Student Policies and Procedures page at:  https://www.limcollege.edu/academics/student-services/policies-procedures.
If the complaint remains unresolved after all institutional procedures have been exhausted, complaints may be directed to the New York SARA State Portal Entity. Students have two years from the date of the incident about which the complaint is made to appeal to the SARA State Portal Entity. Please note, complaints regarding grade appeals or conduct are exclusively subject to LIM College procedures and will not be addressed by the State Portal Entity.
New York SARA State Portal Entity
Correspondence to the NY SARA State Portal Entity can be directed to:
    Attn: Supervisor, Higher Education Programs
    New York State Education Department (NYSED)
    89 Washington Avenue
    Albany, NY 12234
    (518)-474-1551
    IHEauthorize [at] nysed.govstyle="color:#0563c1; text-decoration:underline"
To find the State Portal Entity current contact person for NY, visit:  https://www.nc-sara.org/state-portal-entity-contacts.
For detailed information about the NYSED complaint process see:  http://www.nysed.gov/college-university-evaluation/complaints.